Clothing - Zipper Rescue Kit®
$13.00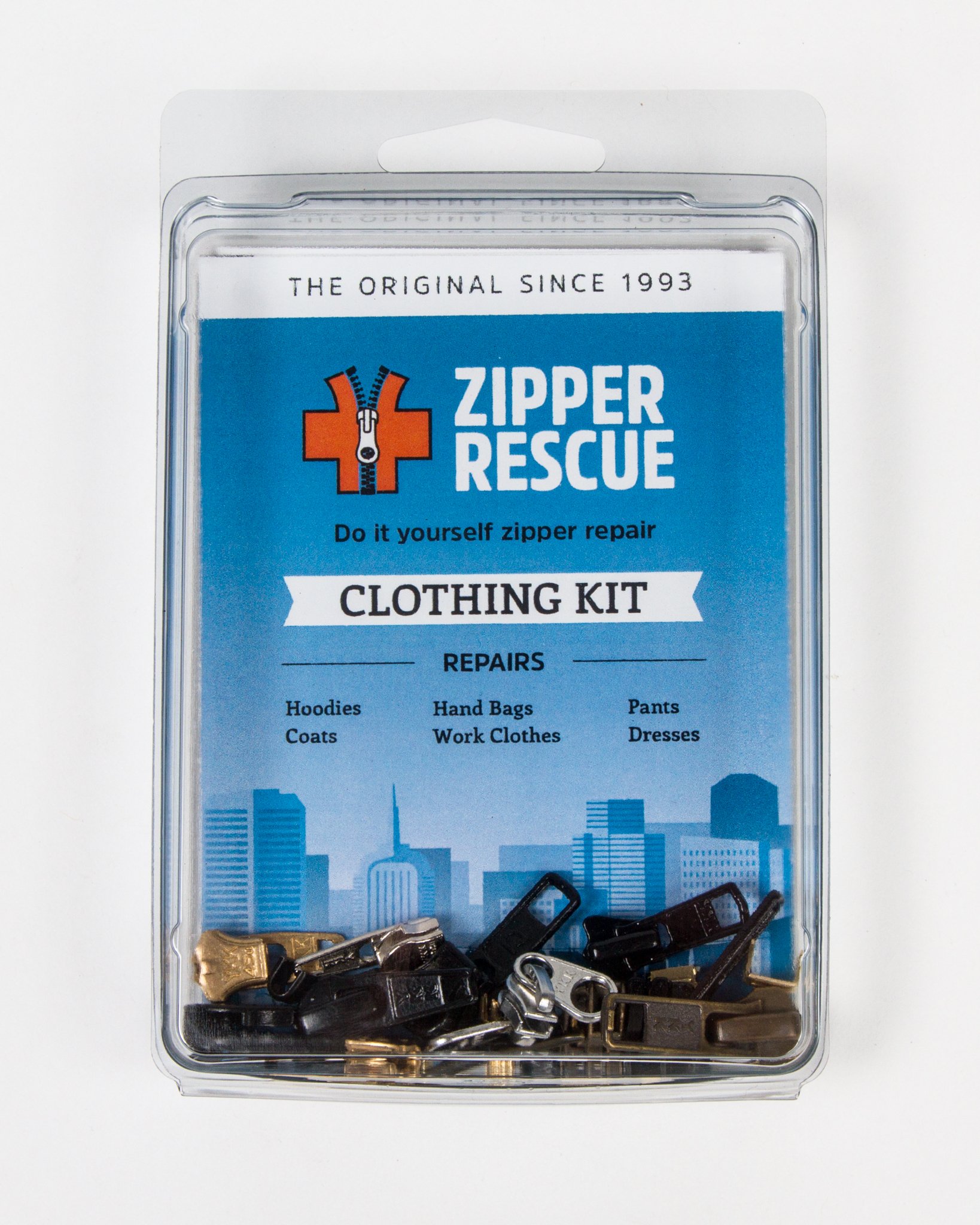 See More Examples
The Clothing Kit is designed to repair worn out or broken sliders for molded plastic tooth, metal tooth and nylon coil type zippers commonly found on coats, hoodies, jeans, dresses, slacks, purses, etc.
Please note when purchasing:
Missing or visibly damaged teeth on zippers cannot be repaired (most of the time, see FAQ #2 for exceptions)
Does not repair "box and pin" at the bottom of a separating zipper (comes apart completely at bottom). In this case, the entire zipper must be replaced with a sewing machine.
If you are not certain the right parts are in this kit, try our Zipper Wizard!
Includes
8 page instruction manual packed with information on zipper repair

Quality Replacement sliders in the following sizes:

2x - #3 Coil - Sliver

1x - #5 Coil - Black

1x - #5 Reverse Coil - Dark blue (possibly antique silver depending on supply)

2x - #4.5 Metal Tooth - Brass

2x - #5 Metal Tooth - Antique Brass

1x - #3 Plastic Tooth - Black

2x - #5 Plastic Tooth Sliders - Black

6x - Top Stops - Black and Gold

4x - Bottom Stops - Gold
Qty: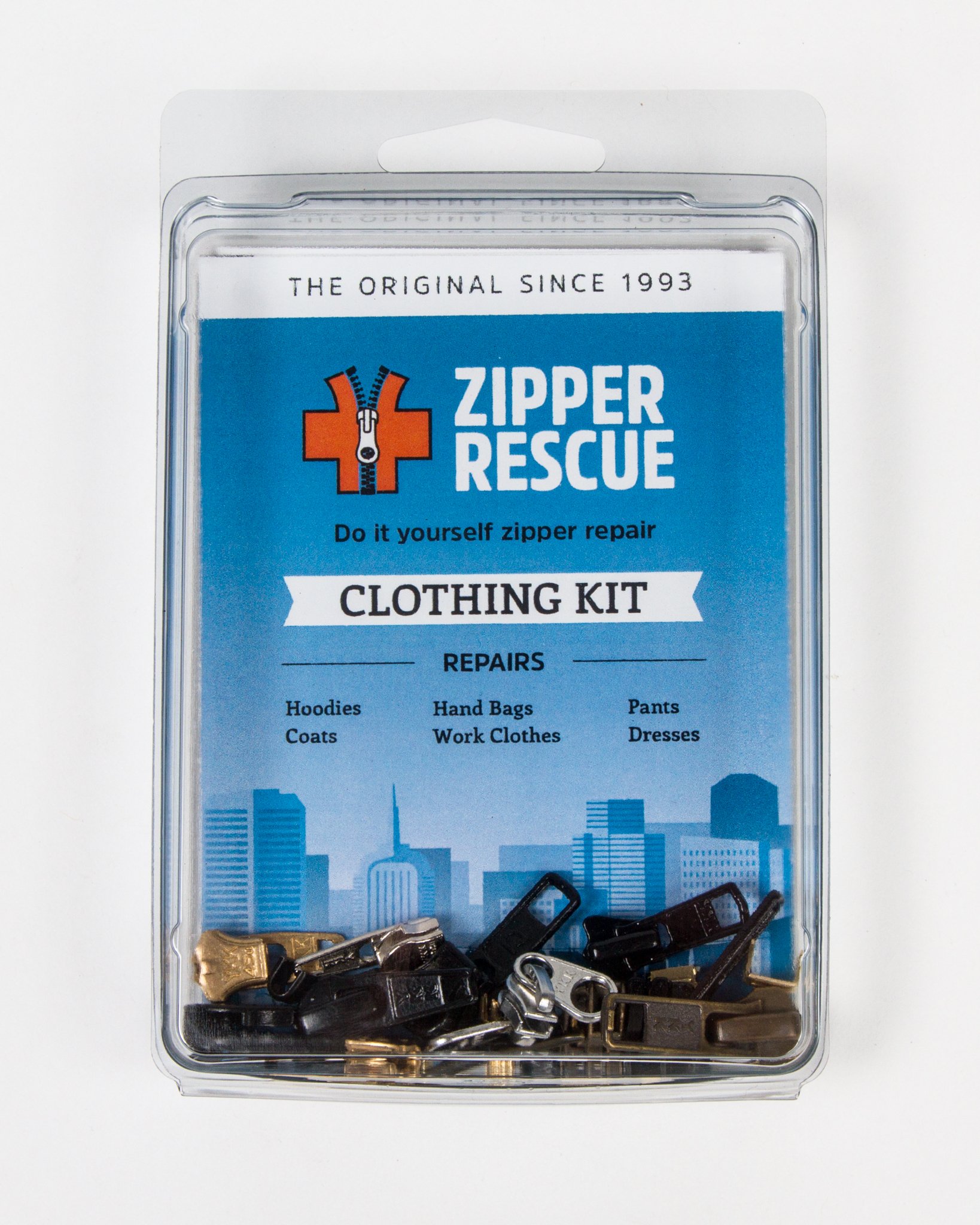 See More Examples